Daniela Di Marino is your go-to brand for bridal gowns that embody sophistication and finesse.
Every piece in our collection is carefully crafted to capture timeless elegance, with a keen eye for detail and a touch of modern trends.
Our meticulous attention to detail sets us apart, promising a gown that's as unique as your love story.
Intrigate Lace:

Our dedication to detail extends to our exquisite lacework. With our in-house lace production, we guarantee that every gown features lace of the highest quality. Our lace artisans meticulously craft lace that adds an extra layer of sophistication and luxury to your bridal ensemble.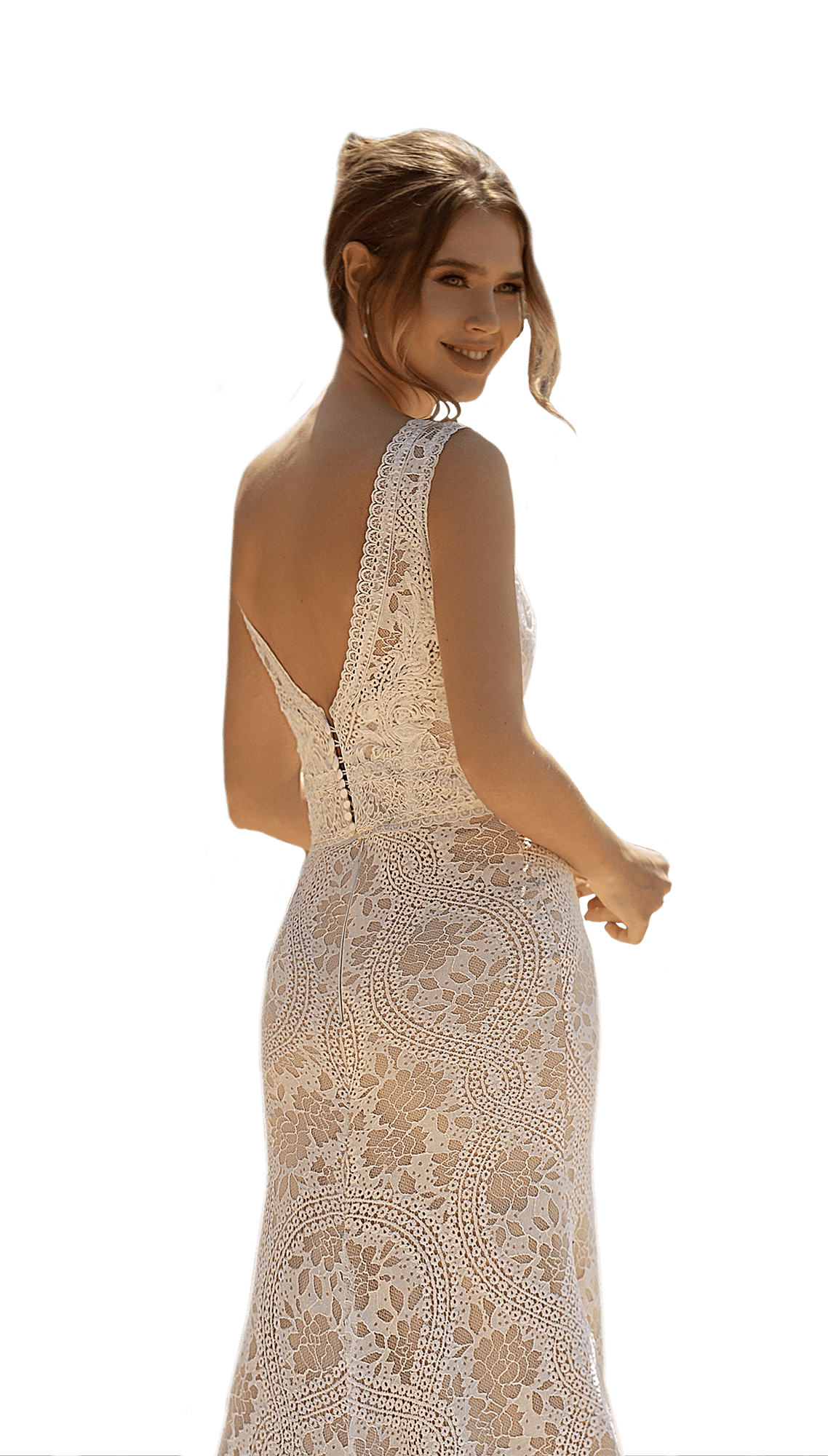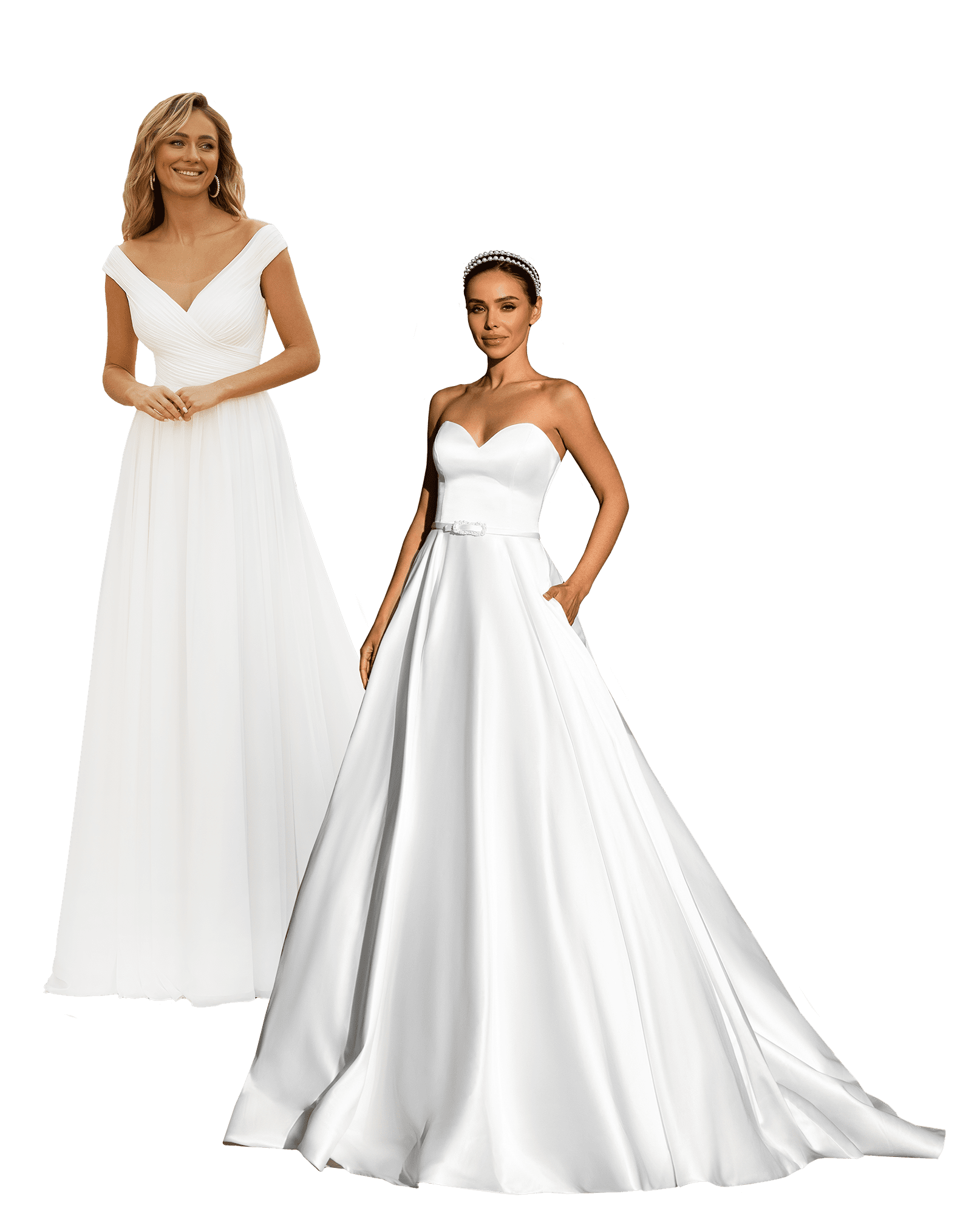 Minimalist Elegance:

Our designs feature clean lines and sleek silhouettes, embodying timeless elegance with a modern twist.
Statement Sleeves:

Embrace romance with our gowns showcasing dramatic sleeves, like bishop bell and puffed styles adding a touch of allure to your bridal look.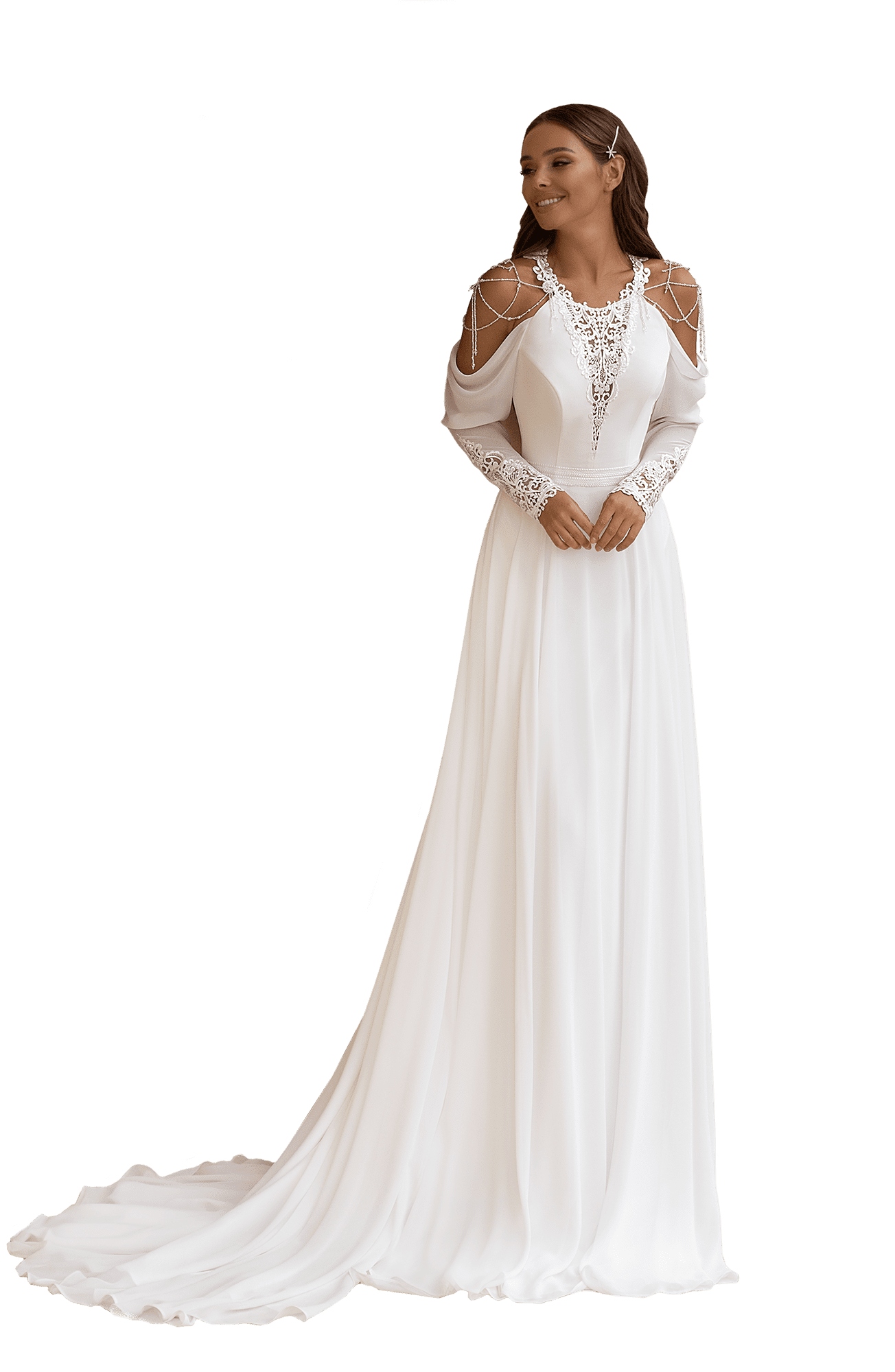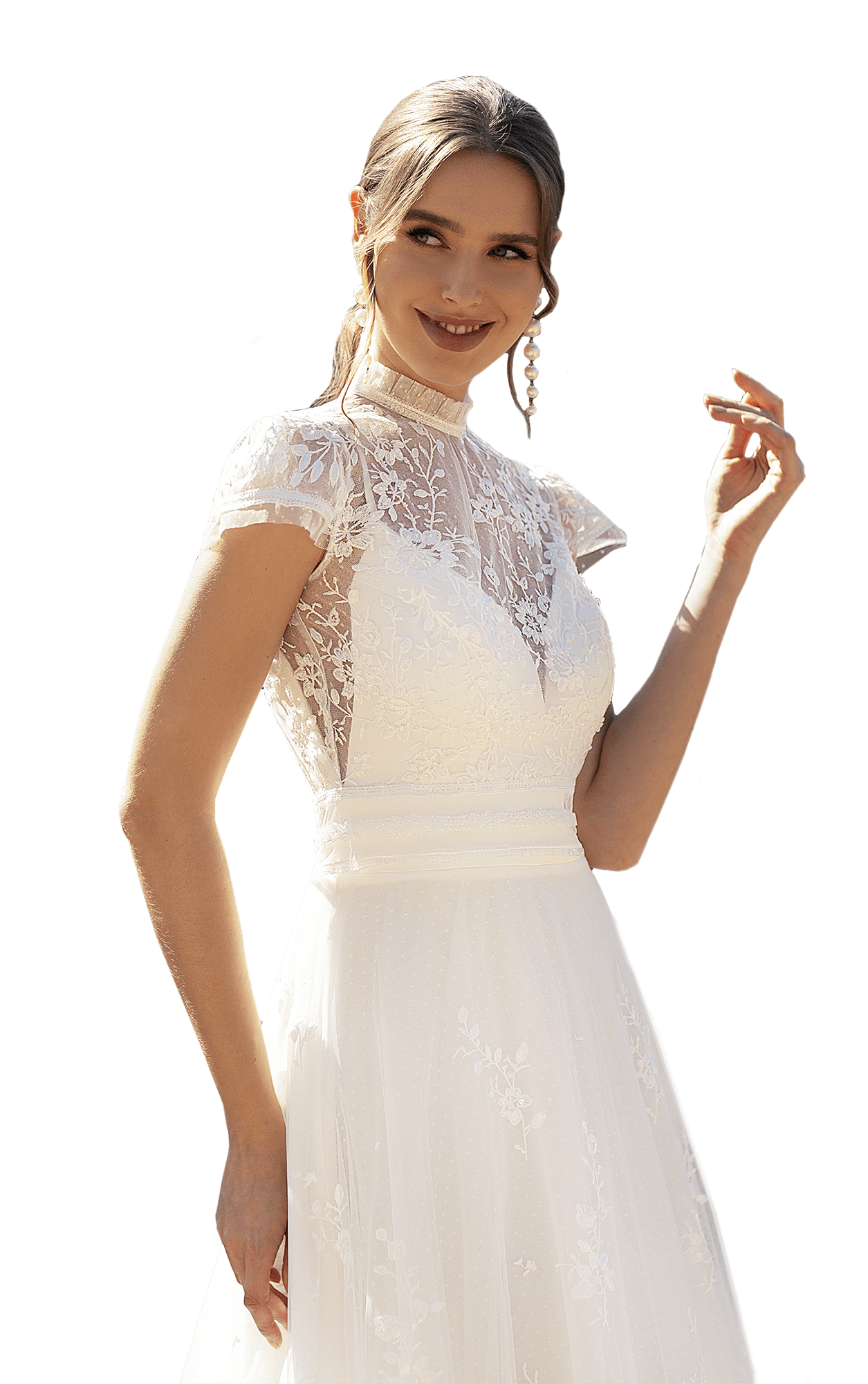 High Necklines:

Elevate your sophistication with high necklines, including mock and illusion necklines, offering modesty and refinement in every step down the aisle.
Floral Embellishments:

Experience whimsical beauty with delicate floral appliques, 3D floral details, and embroidered patterns, infusing romance into your wedding day attire.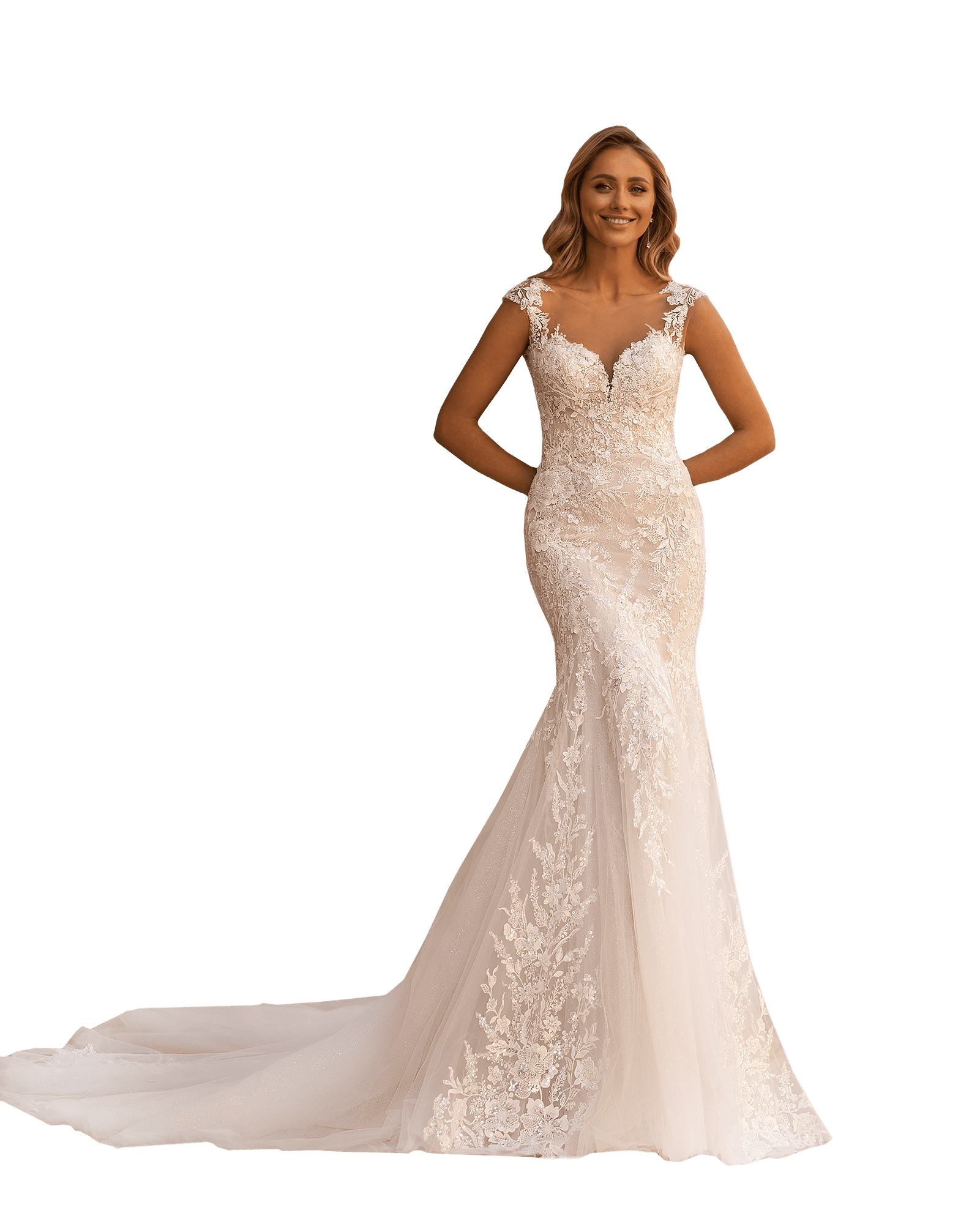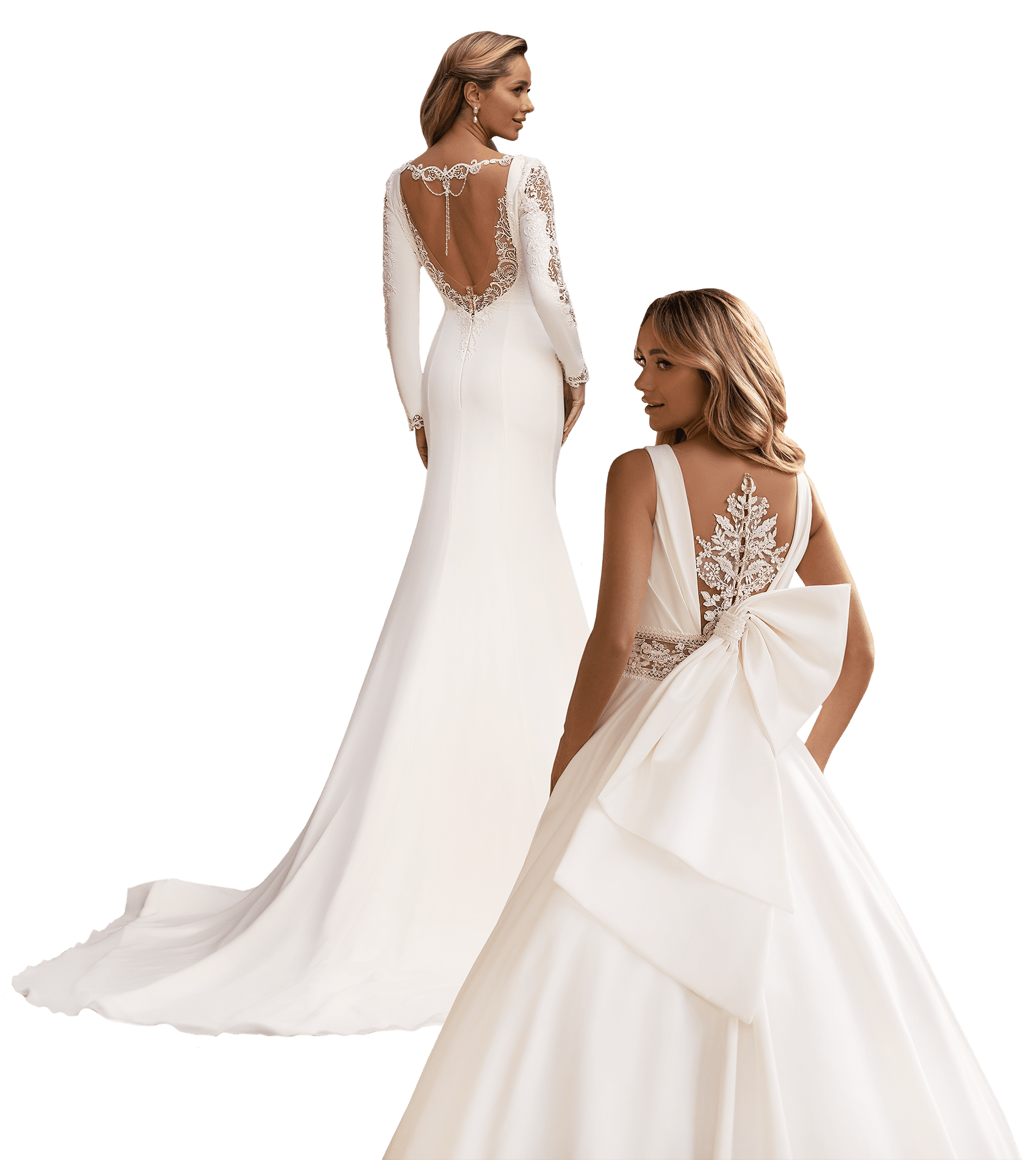 Playful Back Details:

Turn heads with intricate back details such as low backs with illusion lace, keyhole cutouts, and decorative buttons, bows ensuring your gown captivates from every angle.
Draped Elements:

Stay on-trend with our gracefully draped gowns, which add fluidity, softness, and a dreamy touch to your bridal ensemble.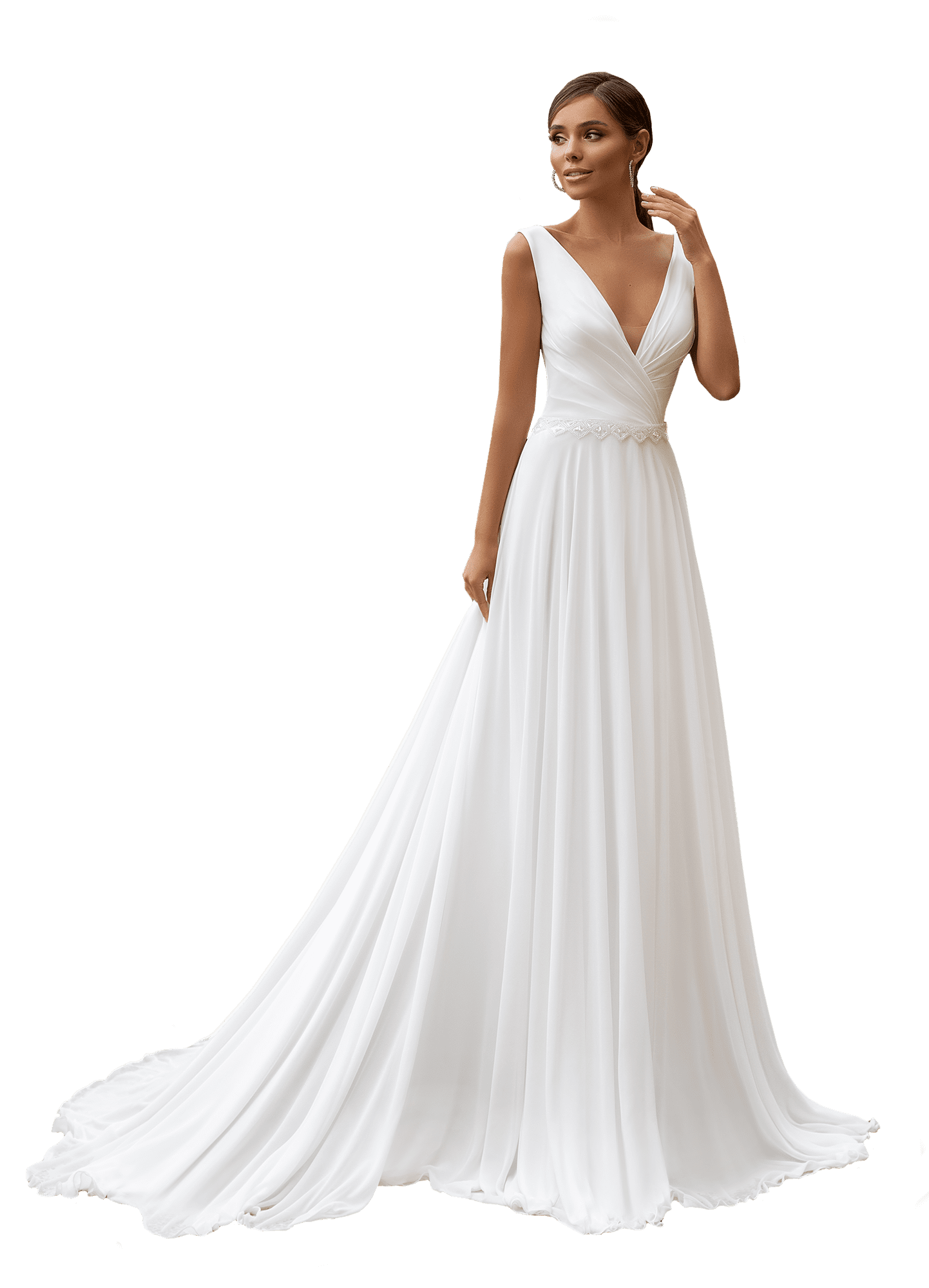 Daniela Di Marino caters to brides who crave sophistication and refinement, offering intricate details and customization options. You have the exciting possibility of customizing your dress, tailoring it to your unique style and vision.
Our collections harmonize tradition and contemporary aesthetics, ensuring your wedding day is truly unforgettable.

Experience the magic of Daniela Di Marino and step into the world of your dreams.